Where Science and Natural Remedies Meet ®
Why We Created Algonot
The Algonot Family of Nutraceuticals are intended for individuals with unique dietary requirements and sensitivities. The greatest consideration is taken in the selection and exclusion of ingredients in our formulations for the benefit of our customers. Meeting our customer's needs for purity, safety and label honesty is our priority. Independent laboratory testing certifies and assures that our ingredients and final product is exactly as our label states.
Research Commitment
Research and attention are put into each of our key ingredient's source and purity. As a testament to our commitment, portions of our proceeds go toward supporting current and future research.
The Algonot Family of Nutraceuticals is based on the research of Theoharis C. Theoharides, BA, MS, MPhil, PhD, MD, FAAAAI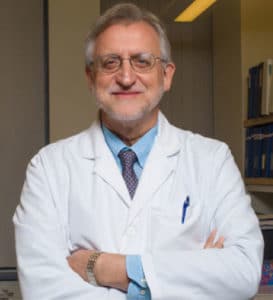 Dr. Theoharides is Professor of Pharmacology and Internal Medicine, as well as Director of Molecular Immunopharmacology and Drug Discovery, in the Department of Immunology at Tufts University School of Medicine, Boston, MA, USA. He was born in Thessaloniki, Greece, and graduated with Honors from Anatolia College. He received all his degrees from Yale University (BA, cum laude in Biology and History of Medicine, MS, MPhil, PhD, MD), and was awarded the Dean's Research Award and the Winternitz Price in Pathology. He trained in internal medicine at New England Medical Center, which awarded him the Oliver Smith Award "recognizing excellence, compassion and service." He also received a Certificate in Global Leadership from the Tufts Fletcher School of Law and Diplomacy and a Fellowship at the Harvard Kennedy School of Government. He has been serving as the Clinical Pharmacologist of the Massachusetts Drug Formulary Commission continuously since 1986. In Greece, he served on the Supreme Advisory Health Councils of the Ministries of Health and of Social Welfare, as well as on the Board of Directors of the Institute of Pharmaceutical Research and Technology. He Chaired an International Committee appointed by the Hellenic Ministries of Education and Health for the establishment of an independent medical school in Greece, and he is a member of the International Advisory Committee for the University of Cyprus School of Medicine. He is also the Director of Health Science Programs and Research for the American University in Greece. He is a member of 15 academies and scientific societies. He was inducted into the Alpha Omega Alpha National Medical Honor Society, the Rare Diseases Hall of Fame and the World Academy of Sciences. He has received the Tufts Excellence in Teaching ten times, the Tufts Distinguished Faculty Recognition Award twice, the Tufts Alumni Awardfor Faculty Excellence, Boston Mayor's Community Award, and the Dr. George Papanicolau Award. He has also been awarded an Honorary Doctor of Medicine from Athens University and an Honorary Doctor of Sciences from Hellenic-American University, as well as the 2018 Albert Nelson Marquis Lifetime Achievement Award and the 2018 Distinguished Humanitarian Award (Marquis Who is Who). He is an "Archon" of the Ecumenical Patriarchate of Constantinople. Dr. Theoharides first showed that mast cells, known for causing allergic reactions, are critical for inflammation, especially in the brain, and are involved in a number of inflammatory conditions that worsen with stress such as allergies, asthma, autism spectrum disorder, eczema, fibromyalgia, interstitial cystitis/bladder pain syndrome, mast cell activation syndrome, migraines, multiple sclerosis, myalgic encephalomyelitis/ chronic fatigue syndrome and psoriasis. He has published 450 scientific papers (JBC, JACI, JPET, NEJM, Nature, PNAS, Science) with 35,993 citations (h-index 91) and 3 textbooks. He has been placed in the top 5% of authors most cited in pharmacological and immunological journals. Dr. Theoharides is also the Scientific Director of Algonot, LLC (Sarasota, FL) and has helped formulate unique dietary supplements (e.g. BrainGain, CystoProtek, FibroProtek, NeuroProtek, PureLut) and a skin lotion (GentleDerm) containing the novel anti-inflammatory flavonoids, luteolin and tetramethoxyluteolin. He has received 37 patents and trademarks, including some covering the use of luteolin in brain inflammation and autism: US 8,268,365 (09/18/12); US 9,050,275 (06/09/15); US 9,176,146 (11/03/15). He is also the President of the nonprofit company Brain-Gate.org.
Dr. Theoharides was recently inducted in the World Academy of Sciences.
Scientific Formulation
The exclusive Olive Pomace Extract distinctive to our formulations is used for the greatest absorption of key ingredients. The unique patented formulas behind Algonot's family of nutraceuticals are predicated on published research. These formulas were created with the guidance of internationally acclaimed physician scientists. Independent Laboratory testing certifies and assures that our ingredients are pure, safe and in proper proportions.
About our Manufacturer
The Algonot Family of Nutraceuticals are manufactured at a facility that is certified by NSF for Good Manufacturing Practices (GMP Registered). "Good manufacturing practices (GMPs) are guidelines that provide a system of processes, procedures and documentation to assure a product has the identity, strength, composition, quality and purity that appear on its label. These GMP requirements are listed in Section 8 of NSF/ANSI 173 which is the only accredited American National Standard in the dietary supplement industry developed in accordance with the FDA's 21 CFR part 111." http://www.nsf.org/services/by-industry/dietary-supplements/dietary-supplements-gmp-registration/
Trademarked slogans: "Where Science and Natural Remedies Meet®" and "Let Nature Ease Your Pain®"
The names Algonot Plus®, ArthroSoft®, BrainGain®, CystoProtek®, FibroProtek®, NeuroProtek® and NeuroProtek LP® are trademarked in the USA.
Dr. Theoharides, Professor of Pharmacology and Internal Medicine in Boston, MA., is the developer of Algonot's Family of Nutraceuticals and recipient of the patents and trademarks listed above. All patents and trademarks have been assigned to Theta Biomedical Consulting and Development Co., Inc. (Boston, MA. USA) and licensed to Algonot LLC.
Certificate of Free Sale (International Customers)
As a convenience, Algonot includes a Certificate of Free Sale in packages being shipped internationally.
Copies of these Certificates are available upon request. Please see our contact information for contact options.