Announcement: NeuroProtek-LP is now available as a Liquid! Learn more >
PLEASE NOTE THAT BRAINGAIN CANNOT BE ORDERED FROM OR BE DELIVERED TO JAPAN.
Let Nature Help You Be Yourself®
AlgonotTM, LLC is an FDA-registered company operating for 20 years with a Food License from the State of Florida. AlgonotTM (Greek for "No Pain") was developed to provide novel nutraceutical products for people with unique sensitivities. The first dietary supplement, CystoProtek®, was formulated to improve urological health by helping the body restore damaged bladder lining, reduce inflammation and minimize sensory nerve stimulation and pain. NeuroProtek® was developed to reduce neuroinflammation and ViralProtek® to help the body fight viral infections.
OUR VALUES AND UNIQUE ASPECTS
Exceptional honesty and integrity
Novel combinations of natural ingredients with anti-allergy, anti-inflammatory and protective properties
Unique formulation in olive pomace oil enhances oral absorption
Highest purity and independent testing
Continuous research to improve products and health

on any of the same or combination of 4 products

on any of the same or combination of 8 products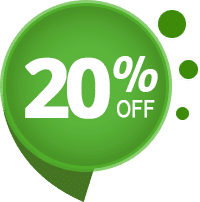 on any of the same or combination of 12 products
Standford University lists Dr. Theoharides, AlgonotTM Scientific Director, among the most cited scientists in the world.
Our Scientific Director, Dr. Theoharides, was just included in the top 2% (Plos.org) of the most cited scientists in the world, recently compiled by Stanford University. Dr. Theoharides was also selected as the top-rated expert in the world on Mast Cells by Expertscape (https://expertscape.com/).
About Expertscape
Expertscape objectively ranks people and institutions by their expertise in more than 29,000 biomedical topics. Among these experts you may find a great physician, scientist, interview subject, expert witness, etc. Any time you need an expert in a life science topic, Expertscape can help.
Read Dr. Theoharides's published editorial on Lutteolin supplements.